Let us see the result.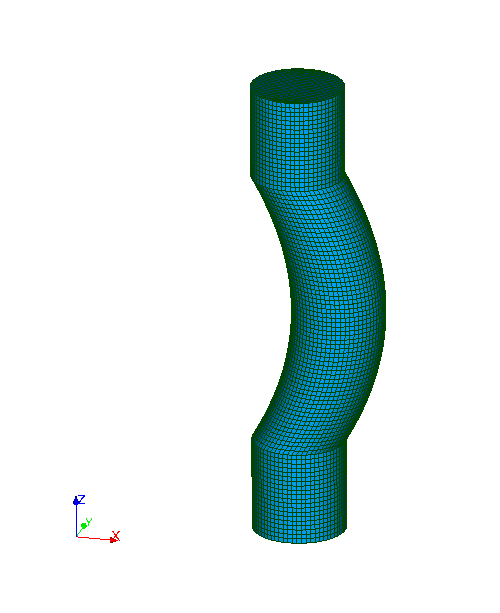 As you can easily see the deformation makes the mesh only C0 continuous.
This is not wrong a priori, but it can have some drawbacks.
First of all, if you start with a smooth geometry, probably you do not want to end up with a geometry with more edges.
For large deformations this can cause inaccurancy errors when you try to perform analysis on the deformed mesh. In fact, it can happen that we have very stretched cells that the solver can not treat properly. Of course it depends mainly on the solver choosen, but, in general, it is not very clever to have "spiky" cells.
Moreover, if you are interested in some quantities, such as grandients and normal vectors, it can be difficult to compute them close to the "artificial edges".
Thus, we can rely on the properties of the Bernstein polynomials (on which FFD is built upon) to overcome this potential problem. In fact, if we add 2 new control points in the z direction we can move only the middle one, leaving the first two and the last two still. The new parameter file becomes: